ROCKAWAY POINT HANDYMAN SERVICES
FINALLY DOWN-TO-EARTH AFFORDABLE PRICING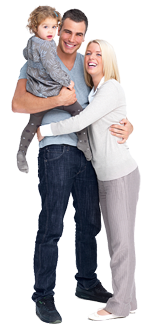 Whatever your job, whatever your task, Rockaway's Handyman can help. We are qualified local professionals, hands on to help householders and small businesses deal with all those little odd jobs that for all sorts of reasons never ever seem to get completed.
The inspiration behind the creation Rockaway's, Queens NYC Handyman Service was the challenge of finding skilled tradesman that were prepared to deal with minor remodel and repairs jobs. Most either weren't interested or charged way over the top. It was clear that a gap existed and needed to be filled with a competent well-run, low cost Handyman Service geared to handling large and small jobs, minor repairs and routine maintenance tasks with down to earth affordable prices for NYC and the Rockaway's Peninsula accordingly NYC-HANDYMAN.COM was born.


OUR NEW YORK ATTITUDE & PHILOSOPHY


Whether you need to make an everyday home repair or want to make a home improvement, Whether your home improvement project is large or small, choosing the right Handyman Service is probably the most important step in your project process. Rockaway's Handyman service's is the most trusted handyman service in New York City the Rockaway's Peninsula and its surrounding areas today, we've grown our local Handyman business through a very simple approach, understanding what customers need and making sure that we consistently fulfill those needs on a daily basis.

Affordability, Reliability, Professionalism and Trust are the cornerstones of NYC Handyman Services. Building on our successful platform established originally in Midtown Manhattan our business has expanded to cover more or less all of NYC, our local home community of the Rockaway's Queens Peninsula and some surrounding areas of New York City. Getting a hold of us could not be easier, get your Free Quick Quote here or by Completing This Form otherwise just mail, text or phone us @ 347 768 2503 today and we will respond back promptly with a fair Reasonable Price Quote for your project which includes all the specific details for your project including the time line, the most cost effective method of handling the task and the types of materials that will be used for your project up front with no hidden fees or gimmicks. So get Started Today and have Rockaway's Handyman Services make all those Odds Jobs and To-Do list Projects go Away.
Listed Below Are Our Most Frequent Handyman Job Requests

Hanging Flat Screen TVs', Mirrors, Paintings, Pictures, Shelving

Assembling Flat Pack Furniture, IKEA, Home Depot, All Varieties

Installing Changing Lighting Fixtures, Ceiling Fans, Switch's, Bulbs

Installing and Removing Air Conditioners

Power-Washing Siding, Fascias, Windows, Doors and Gutters

Driveway, Yard, Patio and Beach Path Cleaning

Caulking, Sealing and Grouting Tile Repair, Replacement

Window & Door Maintenance, Screens & Storm Door Changes

Spackle & Tapering, Painting Interior and Exterior

Opening, Closing, Cleaning and Winterizing Homes

Window Treatments, Blind, Drape, Installation

Deck, Patio, Shed, Shower, Cleaning, Stain & Sealing, Repairs

General Cleanup & Organization Shelving Assembly & Installations

Dryer, Exhaust Fan Vent Cleaning

Electrical, Carpentry, Plumbing, Roofing....and so much more..
YOU NAME IT, WE DO IT® Our Complete List of Services (here)